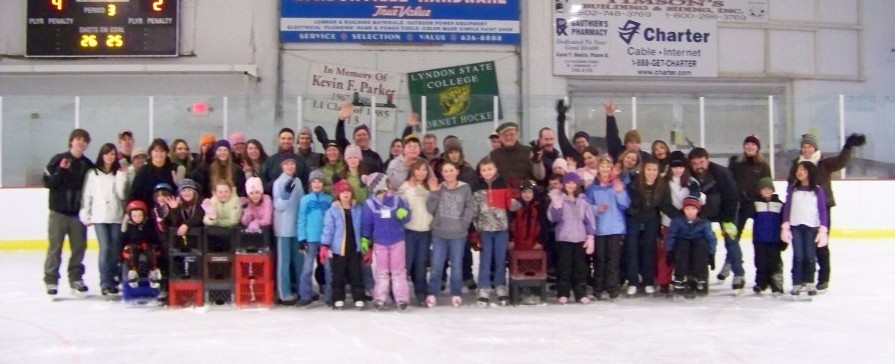 SPECIAL Public Skating Event this Friday, February 10th!
Friday, February 10th: 6:30p.m. – 8:30p.m.
The Lyndon Institute Volunteer Group is hosting a special two hour skating event to support the Lyndon Animal Shelter.  Admission is by donation and skate rentals are provided for FREE! Please join us this Friday evening for a fun event!!
FREE Girl's "Learn To Skate" Program
We are still running our FREE Girl's "Learn To Skate" program on Sunday from 5pm to 6pm. This program is still on-going any any new skater can join us. It is open to any girl in 6th through 12th grade. Participants are encourage to wear comfortable clothing. Helmets are optional. Rental skates WILL be provided free of charge.
Public Skating Admission
Adults / Students 12 & Older: $5.00
Children 5 to 12 or Seniors (65 & older) – $3.00
Children under 4 & Military members –  FREE
Skate Rentals – $2.00 per pair
Punch Cards and Family Memberships
Skate Sharpening Punch Card (10 Sharpenings)  – $40.00
Family Public Skating Pass – $225.00 per year
Individual Public Skating Pass – $150.00 per year
Individual Skating Pass (10 Visits) – $40.00